LIVING HUMANITY *SITARA* AWARD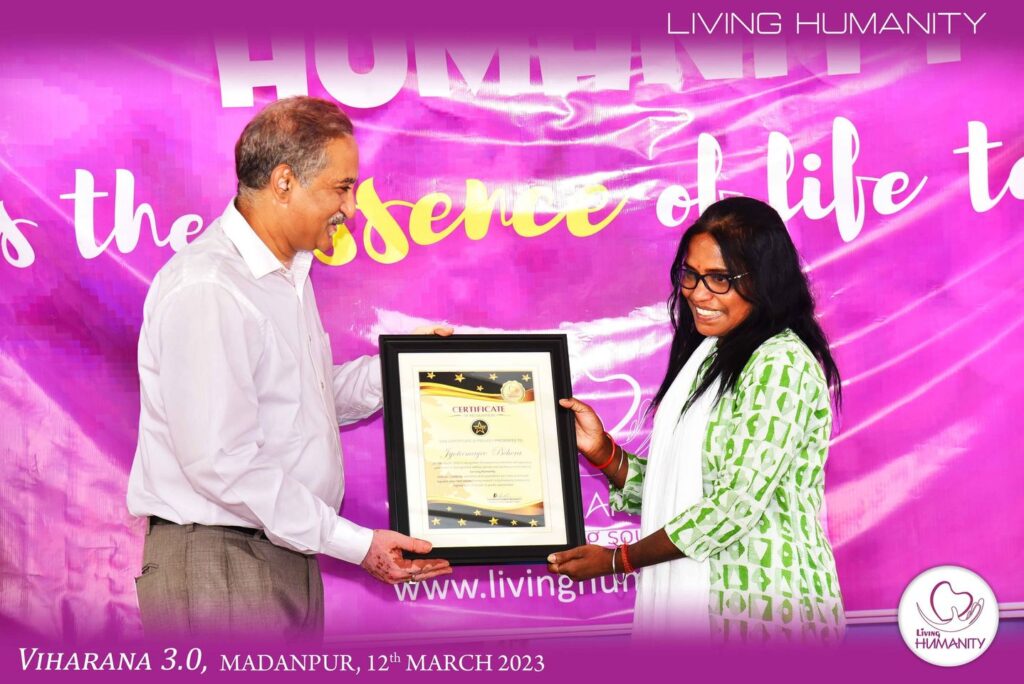 *Mr. Rakesh Roul* has been awarded as *Living Humanity* *Sitara* on 12th March 2023 by Living Humanity from Dr. Surendra Nath Senapati, Professor and Head, Department of Onco Radiation, Acharya Harihar post graduate Institute of Cancer, Cuttack, Odisha.
1. He has contributed his life by spreading the mission and vision of Living Humanity in it's original form.
2. With all feelings and highest identity he delivers the message and make common people understand the basic concept of Living Humanity.
3. He always motivate his friends and relatives to contribute for different causes of Living Humanity.
4. Many a times he served needy people at his highest form.
5. He makes many social activists and like minded people get connected with Living Humanity.